Thank you, George Couros for writing the book that started it all and teaching the Innovator's Mindset Massive Open Online Course.
Thank you, Katie Martin, for the great facilitation during those amazing episodes and twitter chats (that I had to read hours later thanks to my timezone).
Respectfully, though, I have The Most Gratitude for all of the incredibly inspiring teachers out there who joined this season's IMMOOC alongside me. Your blogs and tweets have pushed me outside my comfort zone; we all know that's necessary for real change! So, thank you. Thank you!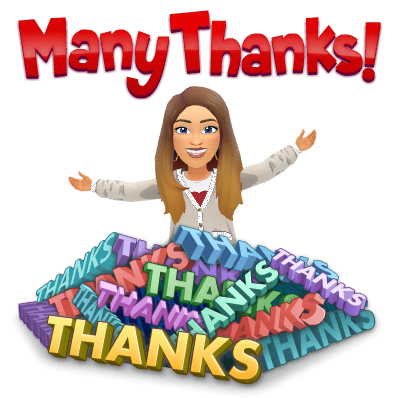 I.M.spring Blog Posts
In "Finding My Balance," Krissy Rentz reminds us that an educator's job does not stop when the children leave, break begins, or summer starts. We become emotionally attached to our students, especially those that need a stable, supportive, and loving adult in their lives. It's a heart-tugging profession and self-care is an enormous priority for all educators. We must have life-balance strategies in place as non-negotiables. For further reading on why we must be those emotional pillars, I recommend Dr. Dan Siegel's book, Mindsight.
"Better Late than Never" is an honest piece about how to get any teacher with tech-
aversion onboard with digital tools in the classroom. The author, Keri Busenius, openly shares how she used to be the last one to any tech party:
"I wish my tendency to avoid new technologies, apps, and newfangled websites were not so pronounced. But it is."
The kicker comes after she makes it clear that she isn't one of those people whose eyes glaze over when they see a new app. She shares what got her excited about new technology and continues to keep her moving at an innovator's pace–her passionate colleagues on "the Twitter." It reminds me that pushing technology on anyone won't get them to use it (in fact, it may turn them off); we just need to keep on sharing our enthusiasm.
Similar in message, Jen Pederson ("The Relationship of Getting Out of the Way") and Theresa Ducassoux ("Things Change") write separately about the power of releasing control from ourselves to the students. Both teachers shared their realizations that they (and I'd likely say ALL teachers-myself included) began our careers as control freaks in the classroom. Most of us have followed the trend to be more 'student-centered.' These brilliant educators raise the question, "Are we really student-centered?"
"[We] have the freedom to facilitate learning instead of dictating it!"
I highly recommend reading both of their posts. Jen's made me tear up, while Theresa's made me giggle with her 'magic wand' reference.
The End?
This cannot be the end of the course. It cannot be! I want everyone to keep posting and I don't want to miss out on these posts. So, KEEP POSTING! I've added your sites to my Feedly so I don't miss a learning beat. Thank you! With or without your knowledge, you're part of my PLN now!